NEWS FROM BDI
---
Check out "The Radio Guide" Broadcast Devices cover story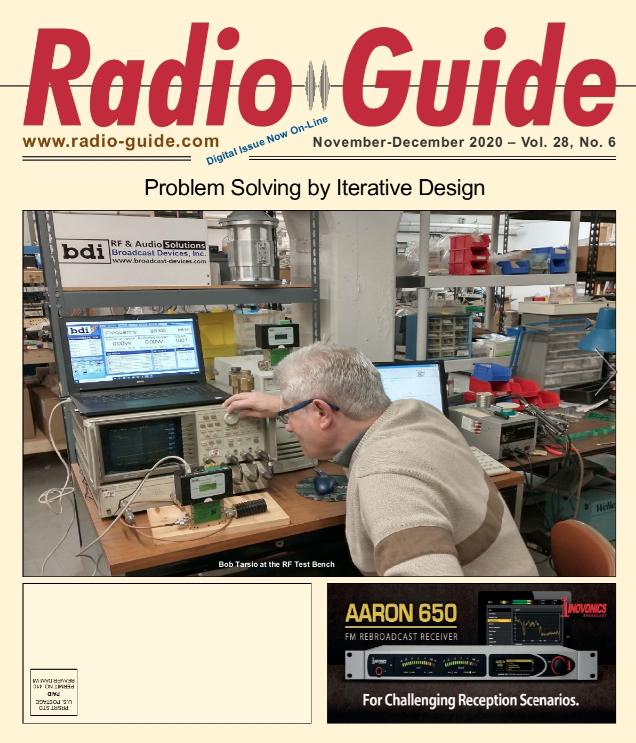 Click here to read article on BDI problem solving products
---
BDI is committed to making sure that customers of its products that rely on Adobe Flash player will continue to get good performance from their existing BDI products that rely on Adobe Flash player. As of 12-31-20 All browsers' support for Adobe Flash will cease and this will cause some users of Adobe Flash dependent equipment that will cease to communicate via popular browser such as Google Chrome, Microsoft Express and Mozilla Firefox. We have created a series of service bulletins to guide you through what you can do now to safeguard complete operation after 12-31-20. First we would like to assure our customers that your BDI equipment including all DPS-100D series Digital Power Meters. SWP series controllers and ATB/GPM/DAB Digital/Analog Audio Switchers will continue to be fully operational after 12-31-20 even if nothing is done. However, you will lose browser support and this will prevent access to critical setup information such as IP parameters, usernames and passwords. All BDI Flash dependent products are also SNMP v2 capable and will continue to communicate with SNMPv2 host software and remote controls. We urge you to click on the link below to view the upgrade options for your equipment and what you can do right now to upgrade and enhance the operation of your current BDI equipment. We appreciate the business you have given us over the years and we remain dedicated to supporting our products in and out of warranty to the best of our ability.
---
We are now shipping all BDI Audio Toolbox Audio Switchers and SWP Series Motorized RF Switch Controllers and Site Controllers with SNMP interface! Now a simple CAT5 cable connection is all you need to interconnect our audio and RF site products to SNMP enable remote control systems and software packages. Visit our Audio Products page for more information about the ATB/GPM/DAB series audio switchers.  Visit our RF Products page for more information about the SWP Series switch and site controllers.
Hey, wait a minute! While on the RF Products page don't forget to take a look at the DPS-100D series RF power monitors too!  These have always been SNMP capable!